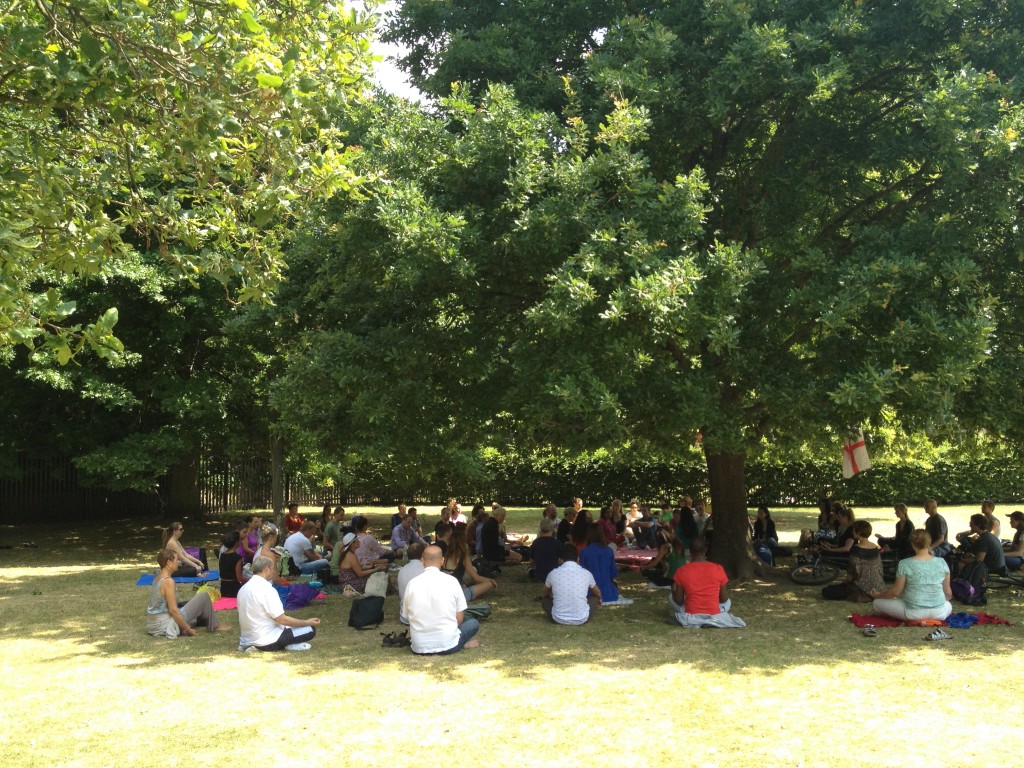 Happy August everyone!
Have you noticed how quickly 2013 is slipping by? Before we know it, it'll be Christmas time!
Firstly, thanks to the 100s of friends who attended my 12th annual "Friends and Friend's Friends Picnic" in Regents Park last Sunday.
It was the best and biggest ever picnic with over 300+ people attending. I'll be writing a full blog post soon about the ethos of my picnic and the lessons in life from the event in a future post, but in the meantime check out my picnic photos🙂
Being the beginning of the month, I want to share a couple of articles to help you get the month off to a fabulous start:-
1. 31 Days to Bliss and Lightness
2. Make It Happen in 30 Days – Just Go on an Adventure!
The beginning of a new month usually gives us new focus and energy – and my invitation to you is to embrace this period and see what new focus and zest you can bring into your life.
It's clearly time to be more creative:-
"Be brave enough to live creatively. The creative is the place where no one else has ever been. You have to leave the city of your comfort and go into the wilderness of your intuition. You cannot get there by bus, only by hard work, risking and by not quite knowing what you are doing. What you will discover will be wonderful: Yourself." – Alan Alda
Special Coaching Offer for August
With so many new subscribers to my blog, some of you may not yet be aware of my coaching services so please check out my Coaching Packages.
I truly believe in the power of coaching – and I have a coaching package to suit each and every one of you.
For the month of August I am offering 10 coaching slots for my One Month KickStarter Package.
My usual price for this package is £250 but for August I am making it available for just £150.
This is the perfect option for you if you have a very specific problem that you are struggling with in your life, your career or your business that we can quickly solve together.
You will get clarity, momentum and an action plan for the way forward in your life.
And this is how we'll work together:-
One 60-minute Skype session 

Copy of the Call recording
Detailed Plan of Action

2 email correspondences after your session

To book your session and reserve one of the 10 available slots, please EMAIL ME right away.
I am here to empower you to get the life you love – I want to bring you alive!
"I want to do for you what the spring does for the cherry trees." – Paulo Neruda
And always remember Nulli Secundus – Second to None!
My 7 Tips to Improve all your Relationships
I was interviewed recently on another radio station where I talked about rapidly improving all your relationships – and here are my 7 key tips:-
Be Authentic
Be Generous
Be in Integrity
Be Present and truly Listen
Look to Contribute and Serve Others
Empathise and Put Yourselves in Their Place
Lighten up – we all take life too seriously. Ask – does this really matter?
Have a fabulous August everyone!
And remember to EMAIL ME right away to grab one of the 10 Coaching Slots.